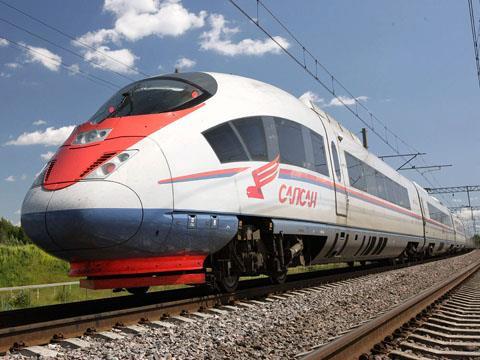 RUSSIA: A report setting out the functional requirements for a Moscow - St Petersburg high speed line is to be completed by the start of 2011, Denis Muratov, Director-General of RZD's high speed rail subsidiary Skorostnye Magistrali, told the High Speed World 2010 conference in Madrid on November 9.
The VSZhM-1 high speed line is being designed for running at up to 400 km/h to cut the 660 km journey to 2½ h. It could serve airports in Moscow and St Petersburg to boost the development of multi-modal transport throughout northwest Russia.
Skorostnye Magistrali is working with international consultants to study the socio-economic significance of the increase in mobility which the line will provide. The project cost is estimated at 1·2tn roubles, but the use of 'modern financial instruments including contract lifecycle management' is expected to reduce this by up to 40%. Skorostnye Magistrali believes the total socio-economic benefit of the line could reach 1·8tn roubles.
The government will consider the studies before taking a decision on whether to go ahead with the project.
The December 2010 issue of Railway Gazette International reports from St Petersburg on how RZD's operation of Velaro RUS trains is backed by a 30-year service agreement with Siemens.