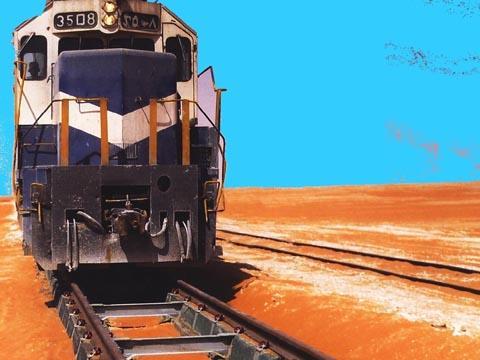 SAUDI ARABIA: A €340m turnkey contract to provide ETCS Level 2 signalling, telecoms, security and fare collection systems for the future North-South Railway has awarded to Thales and Saudi Binladen Group.
Announcing the signing of the contract with the Public Investment Fund on April 7, Thales said it will be the first implementation of ETCS Level 2 in the Middle East and the longest worldwide. 'This new contract confirms ETCS as a global technology for railways, and places Thales in pole position for additional implementations in the region', said Olivier Houssin, Executive Vice-President of Thales.
The North-South Railway will run from Al Haditha on the border with Jordan to a new terminus near King Khalid International Airport in Riyadh. Branches will connect Ma'aden's phosphate mines at Al Jalamid and bauxite deposits at Al Zabirah with processing plants at Ras Azzawr on the Gulf coast. Seven stations and 41 sidings will handle passenger and general freight traffic. The 2 400 km network is expected to be fully operational by 2013.
The project is being undertaken by Saudi Railway Co, which was established in 2006 to build, operate and manage the railway. A separate body from national rail operator Saudi Railways Organisation, SRC is wholly owned by the Ministry of Finance's Public Investment Fund.