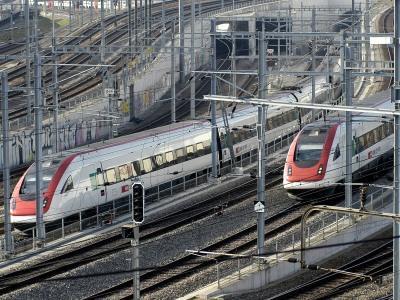 SWITZERLAND: Swiss Federal Railways has invited tenders for the supply of 29 high speed trains to operate north-south domestic and international services, at an estimated cost of more than SFr800m.
Due for delivery from the end of 2017, the trains are intended to cope with an anticipated doubling of traffic following the opening of the Gotthard and Ceneri base tunnels. They will also operate over the Lötschberg corridor, and will in part replace the existing ETR470 Cisalpino tilting trainsets which SBB expects to withdraw from service at the end of 2014.
The 400 m single-deck trainsets are specified to run at up to 249 km/h, in line with European TSIs, and will be certified to operate into Germany and Italy. However, they will not be designed for tilting, as SBB believes that reliabile operation is more important than the limited time savings that tilting would offer following completion of the base tunnels.
Each train is expected to provide up to 70% more seats than a 230 m long ETR470, with a restaurant car, family and business zones. Power supplies for laptops will be available at all seats, and the trains will be equipped with both wi-fi and mobile phone repeaters.
Bids to supply the fleet are due to be submitted in six months, and SBB said on April 16 that it would also consider options for the supplier to maintain the trains under a package deal.
Adding the new contracts to its existing orders for 59 Twindexx double-deck inter-city and inter-regional trainsets to work east-west services, plus suburban and regional EMUs, SBB expects to be investing around SFr1bn a year on rolling stock over the next few years.
In the meantime, SBB says discussions are currently underway about the trains to be used on Gotthard services from 2015, between the withdrawal of the ETR470s and the delivery of the new trains.