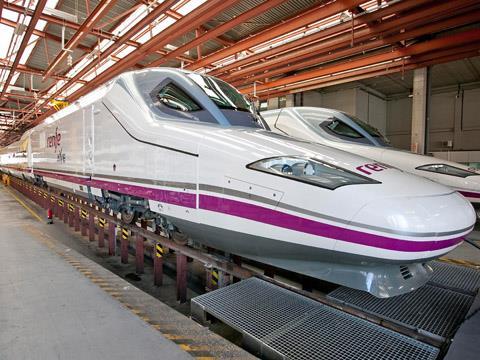 SPAIN: The government has approved a project to build what it describes as the largest railway test circuit in the world, a 55 km loop designed for trials of 1 435 mm gauge rolling stock at speeds up to 450 km/h. Work on the facility at Bobadilla, between Córdoba and Málaga, is expected to start in 2011 and take four years to complete.
Railway infrastructure authority ADIF is receiving a total of €344·45m for the project, co-funded by the Ministry of Science & Innovation and the European Regional Development Fund. The funding package comprises an interest-free loan of €209·73m and further loan of €134·72m bearing interest at 1·17%.
As well as the main circuit, the centre will also feature a 20 km ring for testing 1 668 mm and 1 435 mm gauge rolling stock at up to 220 km/h. There will be a further 5 km of track for testing metro and light rail vehicles, including small-radius curves for dynamic trials.
Construction of the test centre is expected to draw more railway suppliers to Andalucía, creating a total of 7 000 jobs and unlocking some €60m of private investment.