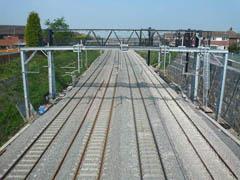 UK: Interfleet Technology has launched Interfleet Transport Advisory Ltd as a separate company to provide strategic consultancy to the transport sector including road, urban transit and freight.
Based in London, ITA operates both in support of and independently from Interfleet offices worldwide, having developed out of the consultancy's advisory work undertaken in Australia during 2008-10.
According to Chief Operating Officer and Director, Transformation, Rufus Boyd, ITA offers 'a service based on three Ts - Transport Planning, Transaction and Transformation'. The Transaction team is 'expert in the detail of due diligence', whether supporting clients with the design of concessions, contracts and performance regimes or preparing bid proposals.
Interfleet Technology Managing Director David Rollin, who led the management buy-out team which purchased the original rolling stock consultancy from British Rail in 1996, said that the creation of ITA fulfilled a 'long-held wish' to add a strategic dimension to the business.