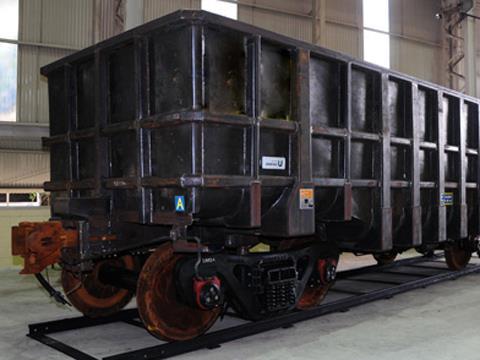 BRAZIL: Production is expected to begin in the second quarter of 2012 at new wagon plant which Usiminas Mecânica is building on a 102 000 m2 site at Congonhas in the state of Minas Gerais.
This follows the signature of a memorandum of understanding with RCC Holding which is investing R$32m in the project.
The plant will have the capacity to produce up to 3 000 wagons a year, and be capable of building four different designs at the same time. Steel is to be supplied from within the Usiminas group, as well as cast components from an automated production line brought into use at Ipatinga in December 2011. Wagon production at Congonhas is expected to begin with 180 staff, rising to 600 at peak demand.
The Usiminas plant at Santana do Paraíso is currently building 447 wagons for Eldorado Celulose, as well as 220 for Vale.
According to forecasts prepared by the Brazilian Railway Industry Association, an average demand of 4 500 wagons/year can be expected over the next 10 years.