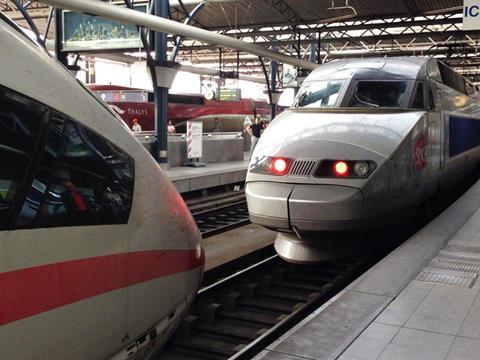 EUROPE: Following an initial Phase I investigation which raised concerns about competition in the rolling stock and signalling markets, the European Commission confirmed on July 13 that it had opened a Phase II in-depth investigation under the EU Merger Regulation to assess the proposed combination of Alstom with Siemens' transport business.
'The Commission will investigate whether the proposed acquisition of Alstom by Siemens would deprive European rail operators of a choice of suppliers and innovative products, and lead to higher prices, which could ultimately harm the millions of Europeans who use rail transportation', said Margrethe Vestager, Commissioner in charge of competition policy.
The Commission is required to assess mergers of companies with turnover above a specified threshold, and undertook an initial review of the proposed Alstom-Siemens deal after being formally notified on June 8.
This found the merged entity would be more than three times larger than its closest competitor in the global high speed train market, other than in China, Japan and Korea 'which appear to have barriers preventing imports from foreign suppliers', the Commission said. The merged entity woulde also become biggest supplier of other types of passenger rail and metro rolling stock in the EEA.
In the signalling sector, the merged entity would have around three times the market share of its closest competitor, and be 'unlikely to face significant competitive pressure'.
The Commission said the entry of new competitors into the EEA rolling stock or signalling markets, 'including in particular' Chinese suppliers, appears 'unlikely to occur in the foreseeable future.'
The Commission will now carry out an in-depth investigation determine whether its concerns are confirmed. It is required to take a decision by November 21.
Confirming that the transaction was still expected to close in the first half of 2019, Alstom and Siemens said such reviews were common in transactions of this nature.
The companies insisted that the proposed merger would 'deliver substantial value to the mobility sector, our customers and everyday users', and they would 'continue to work closely and constructively with the European Commission to explain the rationale and the benefits of the proposed combination as well as the complex dynamics of the relevant markets.'