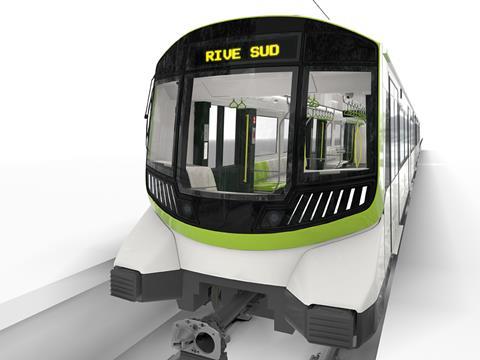 ALSTOM: 'Alstom benefited from an exceptional commercial momentum this year with a record level of order intake at €12bn, including two major contracts with the renewal of the very high speed train fleet in France and the metro system project for Montréal', said Chairman & CEO Henri Poupart-Lafarge on May 7 when he presented the group's results for the year to March 31 2019.
'The very strong sales growth and the further margin enhancement confirm the success of our 2020 strategy, which is now completed', he added.
Sales totalled €8·1bn, up 10% year-on-year. Services made up €1·6bn of the total, signalling €1·3bn and rolling stock €3·4bn.
Adjusted EBIT increased 44% to €570m with an adjusted EBIT margin of 7·1% compared to 5·4% the previous year. Alstom said this improvement was driven by volume increase, efficiencies in operational performance and a contained cost structure.
Net income was €681m, up from €365m, including exceptional net income from discontinued operations of €248m. The backlog was up 15% to a record €40·5bn.
The board intends to propose a dividend of €5·50 per share at the shareholder meeting to be held on July 10.