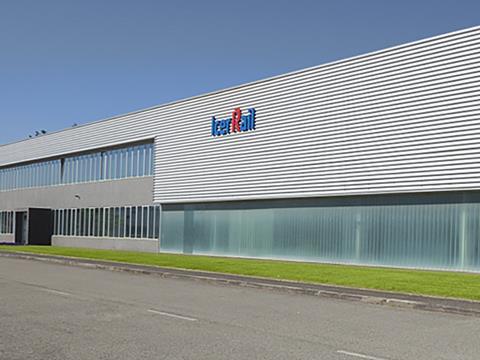 ICER RAIL: Knorr-Bremse announced on September 28 that it would buy out Berkelium Group's stake in the Pamplona-based braking materials manufacturing joint venture ICER Rail. The acquisition for an undisclosed price is subject to regulatory approval.
'The complete acquisition of ICER Rail is the next logical step for Knorr-Bremse in our rail friction materials strategy', said Klaus Deller, Chairman of the Knorr-Bremse executive board. 'Being able to develop braking systems and friction materials from start to finish helps us to further improve the braking effect, cut life-cycle costs and reduce noise, benefiting our customers and the environment.'
Knorr-Bremse acquired North American manufacturer Anchor Brake Shoes in 2008, and formed the ICER Rail joint venture in 2010. In February this year it acquired the rail transport activities of TMD Friction.