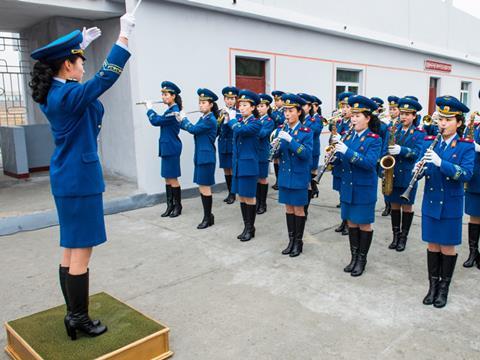 NORTH KOREA: Railways feature in a number of slogans which were published by the Central Committee and the Central Military Commission of the Workers' Party of Korea to celebrate its 70th anniversary:
Railways are the arteries of the country.
Let the rail transport sector establish rigid discipline as the army does and fully satisfy the demands by the national economy for transport!
Accelerate the work to make the railways heavy-duty, high-speed and IT-based!
Bring to completion the rehabilitation of the northern railways as early as possible!
Let us improve the appearance of the railway stations and the areas adjacent to railways by the concerted efforts of the service personnel and people!
Let the cosmos flowers bloom all along the roads and railways!
Posters intended to 'inspire the army and people in the drive for carrying out the tasks set forth by supreme leader Kim Jong Un' have been produced by organisations including the Ministry of Railways' Art Studio, while an agitation campaign has seen art troupes visit the Kim Jong Thae Electric Locomotive Complex 'to give strength and courage to the working people through art performances of various forms.'