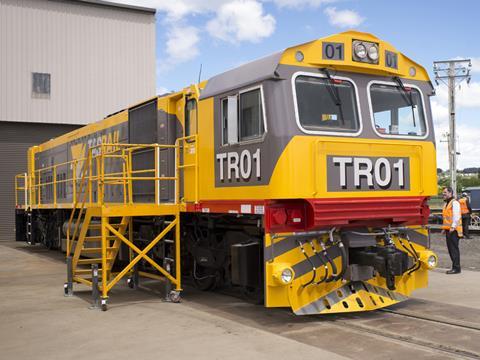 AUSTRALIA: Downer EDI announced on November 21 that it had signed an agreement to sell its freight business to Progress Rail for A$109m.
The sale of the freight rolling stock, aftermarket and services activities is expected to close in January. It includes customer contracts, 15 facilities including those at Malaga, Port Augusta and Clyde, associated assets and liabilities and the transfer of 360 employees. Downer would book a non-cash write down of A$40m relating to goodwill and legacy assets.
CEO Grant Fenn said Downer EDI was 'Australia's leading provider of passenger rolling stock asset management services', and its rail division would have more than A$8bn of work-in-hand after the divestment of the freight rail business
Progress Rail said the acquisition would strengthen its Australian footprint, which currently includes rolling stock maintenance, infrastructure and signalling facilities. 'This acquisition allows Progress Rail to directly serve rail customers in Australia with best-in-class products and services', said Progress Rail President & CEO Billy Ainsworth.
Downer and Progress Rail said the businesses had worked together for almost seven decades, with Downer using EMD products to produce locomotives for use in Australia, and they would maintain an ongoing relationship.