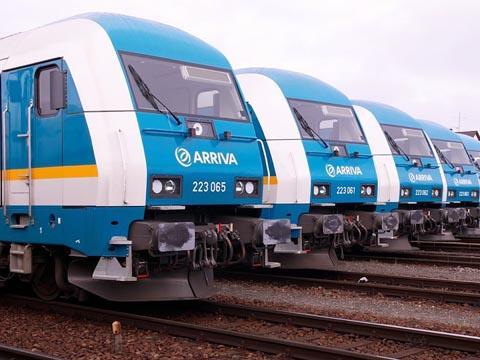 EUROPE: Deutsche Bahn continues its rapid expansion across the European rail and bus sectors, with the announcement on April 22 that it had agreed terms to acquire Arriva plc. The cash bid had been for the UK-based rail and bus operator was discussed by the DB AG Supervisory Board the previous day, and has been endorsed by the Arriva board.
DB has offered £7·75 per share, which values Arriva at £1·585bn, a 34% premium on the group's share price on March 16 before the announcement of an approach from a then-un-named bidder. DB has acquired a number of rail freight operators in various countries, but its only major passenger purchase has been Laing Rail, which holds the Chiltern Railways franchise in the UK and a half stake in the London Overground operating concessionaire. The intention is that Arriva would be acquired by DB Holding (UK) Ltd, and remain a stand-alone business retaining its headquarters in Sunderland.
The offer has the approval of the German transport ministry as DB's sole shareholder; although it was debated by the Bundestag transport committee on April 20, amid concerns that DB's international expansion was diverting attention from problems at home. However, last month Transport Minister Dr Peter Ramsauer said DB should continue to seize opportunities in the international market as they arose.
Arriva has grown rapidly since the opening up of the European rail and bus sectors, and now has operations in 12 countries. Last year it recorded a turnover of £3·1bn although its profit was just £121·7m. Arriva has recently been engaged in a cost-cutting exercise, and has been seeking a strategic partner for some time. The group was in discussion with SNCF about a possible merger with Keolis, but these talks ended in January with no agreement.
The takeover by DB is subject to approval by both German and EU competition authorities. Arriva owns the second-largest rail network in Germany, and has a large portfolio of regional operating contracts turning over more than €400m a year, plus further concessions due to start in 2010-12. However, DB has indicated to the European Commission that it is prepared to divest Arriva's entire German activities if necessary.
The two companies have set a target deadline for completing the deal by December 12 2010.