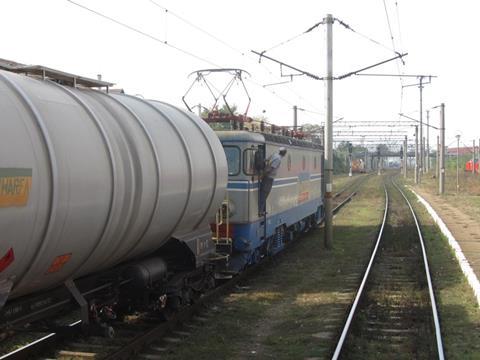 ROMANIA: A contract for the privatisation of a 51% stake in state-owned rail freight operator CFR Marfa was formally signed on September 2 by Transport Secretary Cristian Gribu and Sorin Chinde, Chief Executive of Grup Feroviar Român. The event attended was by Transport Minister Ramona Manescu and GFR's co-owner Gruia Stoica.
Earlier this year GFR was named as sole bidder for the privatisation of CFR Marfa, offering €202m for the 51% stake. Following further negotiations, the government's decision to approve the sale was published in the Official Gazette during August, setting a deadline of 60 days to complete the deal.
Last week Prime Minister Victor Ponta reportedly asked the new Transport Minister to confirm the sale as soon as possible, or a new project manager would be appointed to restart the privatisation process.
Following the signing of the sale agreement, GFR is expected to transfer 10% of the purchase price to an escrow account within two days, pending the transfer of the shares within 30 days. The remainder of the money is to be paid once the privatisation has been approved by the competition authorities.
Romania's Commission Council indicated last month that it did not expect to determine before mid-September whether the GFR bid could be approved locally, or whether it needed to be referred for approval at European Commission level.
GFR's parent Grampet Group said in early August that it was 'in advanced talks with some of the world's top five international financial institutions' over the deal. Local reports suggest that funding has been provided by the International Finance Corp.