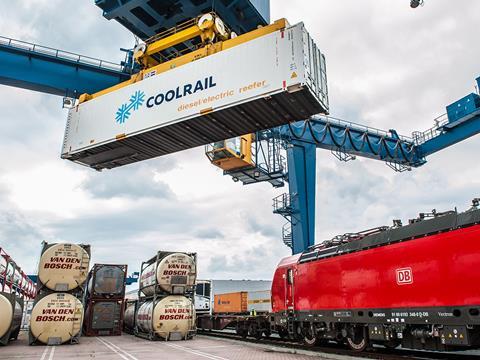 EUROPE: Food logistics company Euro Pool System has launched a thrice-weekly CoolRail dedicated temperature-controlled service to transport fresh produce between Valencia in Spain and Rotterdam in the Netherlands.
This is intended to be first route of planned network of CoolRail services which would link Spain with Germany, Scandinavia and the UK.
Euro Pool System said the direct rail service was just as fast as road, but reduces CO2 emissions by 70% to 90%. 'Following extensive preparations and the first pilot run, we are now taking the giant step towards drastically reducing the carbon footprint associated with fresh produce transport', said CEO Gerjo Scheringa on May 6.
Euro Pool System works with Shuttlewise, Bakker Barendrecht/Albert Heijn, Visbeen, Kloosterboer, DailyFresh, EasyFresh, Primaflor, Bollo, Agroiris, Fruveg, TobSine, Pozo Sur and Samskip.