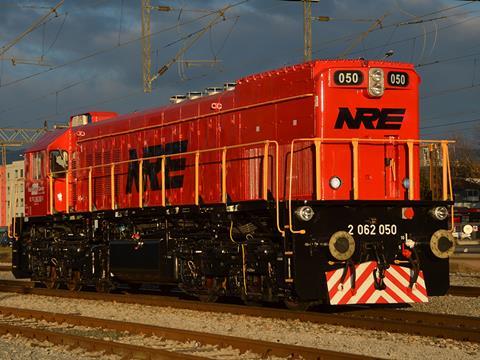 CROATIA: Testing has begun of the first of three Class 2062 diesel locomotives which were acquired from HŽ Cargo by National Railway Equipment Co and refurbished by TŽV Gredelj for lease to Rail Cargo Group's local subsidiary Rail Cargo Carrier Croatia.
Changes to the locomotives dating from 1973 include modifications to the cabs and removal of the train heating equipment, as they will only be used on freight trains.
RCCC intends to operate the locomotives in the Slavonia region of eastern Croatia and on Lika line to the ports of Split, Šibenik and Zadar, augmenting its modern Siemens EuroRunner diesel locomotives.