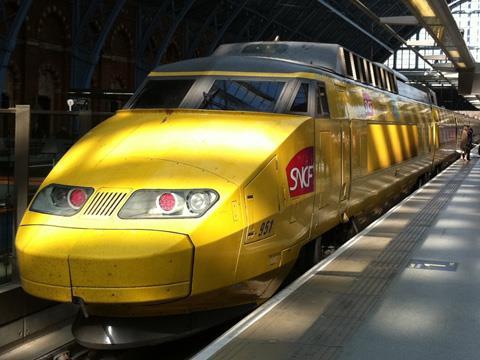 FRANCE: The post office announced on June 19 a three-year €100m investment programme that will see mail moving by rail in swap bodies from a new terminal to be built at Bonneuil-sur-Marne in the southeastern suburbs of Paris. Due to open towards the end of 2015 at a cost of €23m, the new terminal will replace that at Paris-Charolais used by the dedicated fleet of postal TGV trainsets.
La Poste says that moving mail by TGV no longer meets the changing requirements of its customers. From the end of 2015 bulk mail, newspapers and magazines and small freight consignments will be handled in swap bodies, with 'at least 20' moving on flat wagons between the Paris region and other terminals across France every day.
By 2017, the volume of mail moving by rail is expected to grow to exceed by 30% the capacity of the current TGV service, with La Poste aiming to become 'a major operator' in the intermodal sector. By consolidating operations from two road terminals, the new facility at Bonneuil-sur-Marne is expected to reduce lorry movements by 638 000 km a year, producing an annual saving of 1 800 tonnes in CO2 emissions.