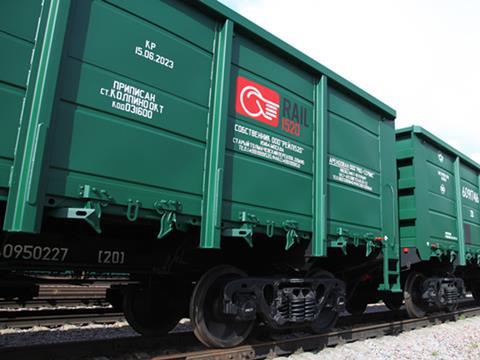 RUSSIA: United Wagon Co has established a subsidiary to offer freight transport services to the coal, metallurgical and chemical sectors using modern wagons produced at its Tikhvin plant.
Vostok1520 is intended to complement the UWC group's Tikhvin manufacturing and Rail1520 leasing activities. It is initially focusing on local routes within Russia, but plans to expand into the long-distance and foreign markets.
The introduction of wagons offering 25 tonne axleloads and longer maintenance intervals is a 'complicated but very interesting process', according to Vladimir Sosipatov, Managing Director of Vostok1520.
'We can be considered as innovators, who are responsible for the first experiment, but this experiment will advantage the industry in general. Today it is very important for shippers to have opportunity not only to purchase or lease innovative wagons, but to get access to technological innovations without financial risks'.