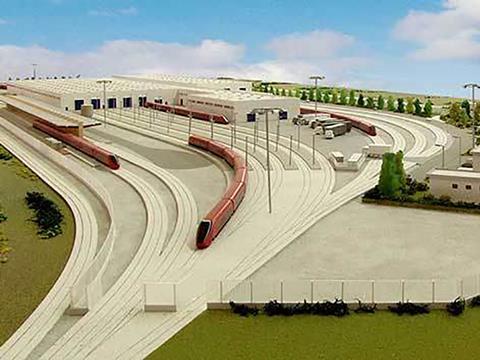 SERBIA: The European Bank for Reconstruction & Development is providing national passenger operator JSC Srbija Voz with loans totalling €47m to finance the upgrading and expansion of Zemun depot on the outskirts of Beograd.
The site is to become the operator's main maintenance facility, and the only one equipped to maintain the fleet of Stadler electric multiple-units which were financed by EBRD. According to EBRD, improving the operator's maintenance capabilities is expected to increase the quality of passenger services, prolong the life of its fleet and support a growth in ridership. An action plan to further improve corporate governance will also be implemented.
The first €30m loan agreement was signed on December 7, and the second covering the remainder of the funding is expected to be signed in early 2018.
'Modern and efficient rolling stock maintenance facilities are essential for the company's sustainable operations', said Sue Barrett, EBRD Director, Transport. 'We believe that the project will promote the modal shift from road to rail, thus supporting the transition to a green economy in Serbia.'