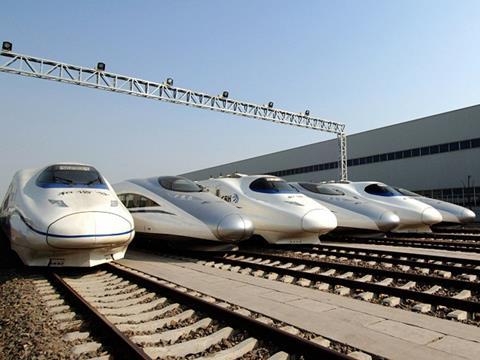 CHINA: The 514 km coastal line between Xiamen and Shenzhen in southeast China was opened for revenue service on December 28.
This completes the link between the Beijing – Guangzhou – Shenzhen Passenger-Dedicated Line and the east coast route which starts in Shanghai and serves Hangzhou, Ningbo, Wenzhou, Fujian and Xiamen. Journey times between Xiamen and Shenzhen have been cut from 13 h to 3 h 30 min.
The opening was timed to coincide with the introduction of China Railways Corp's latest national timetable, which also marks the start of regular services on several other lines that have been under construction in recent years.
These include the lines linking Hengyang to Liuzhou and Liuzhou to Nanning, which together complete a direct connection between the Beijing – Guangzhou PDL and Nanning, the capital of Guangxi province in southern China. The new timetable includes through high speed trains linking Guangxi province with other parts of the country for the first time.
Two other lines in Guangxi were also opened for revenue service on December 28. One connects Nanning with the port of Beihai, and the second diverges from that line at the intermediate station of Qinzhou to serve the coastal city of Fangchenggang. Further north, the same day also saw the opening of a new line between Lichuan and Chongqing, completing the final section of the east - west high speed corridor linking Wuhan and Chongqing, together with the high speed link connecting Xi'an with the city of Baoji.
Other highlights of the new timetable include high speed EMU services from both Harbin and Dalian to Shanghai, which make use of the Tianjin –Qinhuangdao line inaugurated on December 1. In total, CRC has increased its national passenger service to 2 369 pairs of trains per day.
In conjunction with its revised national timetable CRC released details on December 28 of the additional services which it is planning to operate during the Spring Festival travel period. This begins on January 16, two weeks before the Chinese New Year.