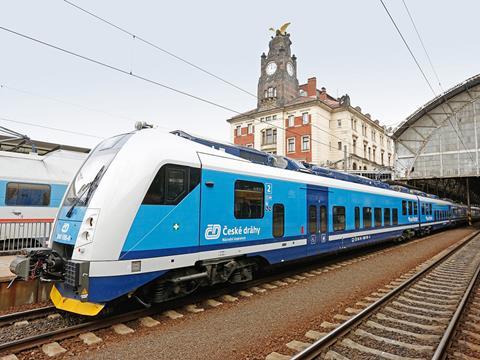 CZECH REPUBLIC: Infrastructure manager SŽDC has awarded a consortium of Strabag Rail, Eurovia CS and Metrostav a KC3·87bn contract to build a new alignment between Soběslav and Doubí u Tábora. This will replace one of the last unmodernised sections of the Corridor 4 route between Praha and České Budějovice
The sinuous single-track line will be replaced by a new 8·8 km double-track alignment, about 750 m shorter than the existing route and designed for a maximum speed of 160 km/h. It will include two flyovers 830 m and 263 m long, a 370 m tunnel, 12 bridges and no level crossings. A halt at Myslkovice will replace the current one at Roudná.
Completion is planned for April 2023, and the EU is expected to contribute up to 83% of the cost.