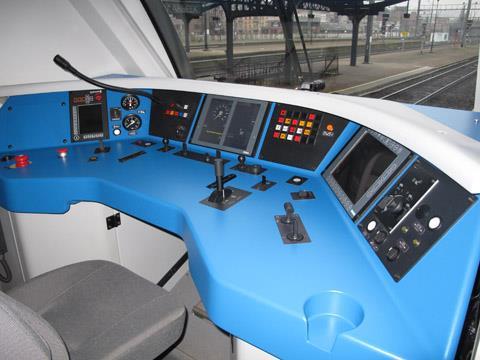 EUROPE: A clear business case for the installation of ETCS throughout the nine European core network corridors was confirmed on June 22, during a briefing at the TEN-T Days conference in Rotterdam hosted by the Netherlands Presidency of the EU.
A study by EY and INECO looked at the costs and benefits for different stakeholders, including infrastructure managers and train operators, as well as other parties, in order to draw up the business cases. These relate to the corridors as a whole, and not to any potential financial transfers between individual players.
The consultants used a scenario-based approach which was trialled with the Rhine – Alpine and North Sea – Mediterranean corridors. Looking at a 35 year timescale to 2050, the analysis was able to calculate an internal rate of return and NPV discounted at 8%. Using conservative, ambitious and 'fully interoperable Level 2' scenarios, the study found that both pilot routes would break even in the early 2030s under all scenarios,'if there is co-ordination between stakeholders for the deployment'.
During the event, European ERTMS Co-ordinator Karel Vinck and European Union Agency for Railways Executive Director Josef Doppelbauer unveiled the new Baseline 3 Release 2 specifications for ETCS which were adopted in the revised TSI CCS, published last week in the Official Journal of the European Union. Doppelbauer told the recently-established ERTMS Stakeholder Platform that this version would serve as stable regulatory base to permit large-scale deployment. Meanwhile, the Agency is starting negotiations on a new memorandum of understanding which will shape the future technical development of the ETRTMS specifications; the aim is to sign this at InnoTrans in September.
Vinck told the stakeholders that his revised ERTMS Deployment Plan had largely been completed and would be sent to stakeholders for consultation over the next few months. Subject to final ratification, this is to be formally adopted before the end of this year, setting long-term targets for 2030 and short-term goals to be achieved by 2022. 'The stability of the specifications is a key factor for the success of ERTMS. Now we need to turn our attention to effectively co-ordinating implementation of ERTMS across the European continent', he said.