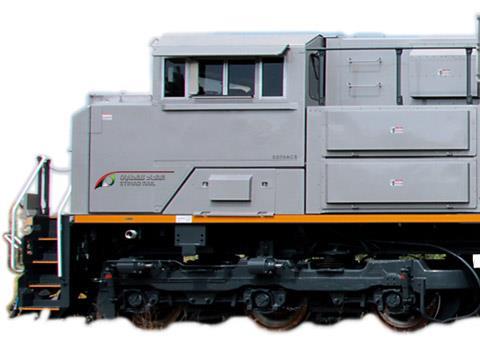 UAE: Ansaldo STS is to supply ERTMS equipment including ETCS Level 2 signalling, automation and telecoms systems for the first phase of the UAE's national railway project.
The contract announced on January 23 covers the 266 km route from the Shah industrial complex to Habshan and the port of Ruwais, and is expected to last 36 months.It was awarded by the Saipem/Tecnimont/Dodsal Engineering joint venture which project promoter Etihad Rail appointed as civil and track works contractor in October 2011.
On January 22 the cabinet gave approval for Etihad Rail to borrow 4·7bn dirham to finance the rail project.
Al Dahra Agricultural Co has become Etihad Rail's first customer for containerised freight, signing a memorandum of understanding for the transport of animal fodder. Memoranda have also been signed with future customers Emirates Steel, Arkan, Etisalat and Du.