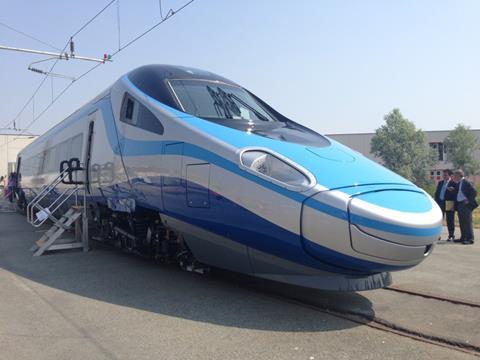 POLAND: The first certification for commercial use of ETCS equipment in Poland was granted on November 21, covering Level 1 operation on the CMK fast line from Grodzisk Mazowiecki to Zawiercie.
The equipment supplied by Thales under a 17·65m złoty contract included 1200 balises, 250 wayside controllers and 20 km of cabling. The EU covered half of the cost.
The provision of cab signalling means that trains from Warszawa to Katowice and Kraków can now operate at 200 km/h with only one train driver, whereas previously a second driver was required at speeds above 160 km/h.
The line will be used by the Pendolino trainsets currently being delivered (p22), as well as Siemens ES64U4 locomotives. Infrastructure manager PKP PLK has banned trains with a maximum speed of less than 160 km/h from the line, to stop slower trains using up capacity.