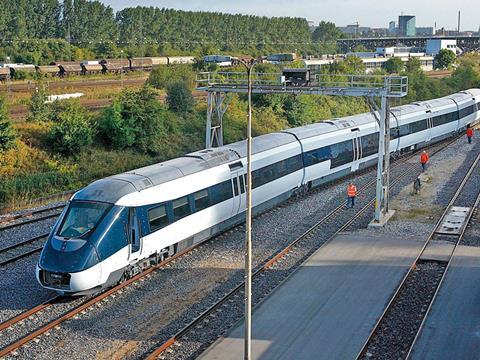 DENMARK: Alstom announced on September 23 that, in conjunction with infrastructure authority Banedanmark, it had carried out the first successful tests of ETCS Level 2 Baseline 3, validated by the European Union Agency for Railways in July.
The tests were conducted on the Roskilde – Gadstrup route, which is acting as the early deployment scheme for the roll-out of ETCS Level 2 in Denmark over the next 10 years. Movements where controlled from København, where the control centre is equipped with an Alstom traffic management system.
'These were the first successful tests of the Baseline 3 application', said Pascal Cléré, Senior Vice-President, Digital Mobility, at Alstom. 'They demonstrate the potential for modern signalling to deliver a more reliable and higher-capacity network in Denmark. Together with Banedanmark we have now taken a huge step forward.'
Now the first infrastructure manager to apply Baseline 3, Banedanmark had in 2012 awarded Alstom a contract to resignal the eastern section of the network with its ERTMS-based Atlas system. This covers 734 km of double track as well as 90 stations, and includes maintenance over a 25-year period.