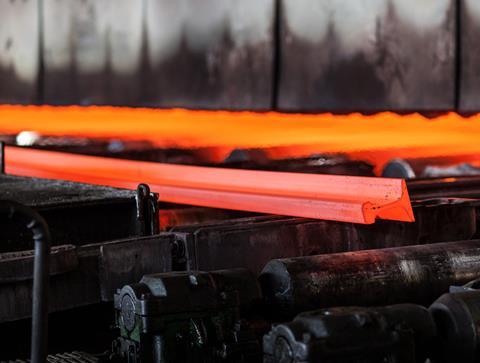 RUSSIA: Steelmaker Evraz ZSMK has completed federal certification of its HH350 rail, which it says is the first head-hardened rail designed for use at temperatures down to –60°C in Russia's north and far east.
HH350 will be available in lengths from 8 m to 100 m, and is expected to offer a longer service life and thus reduced maintenance costs compared to current types.
'Evraz is the world's pioneer in producing head-hardened rails for low temperatures', said Aleksey Ivanov, Evraz Vice-President and Head of the Steel Division. 'Our engineers developed a special grade of steel and identified the parameters for hot rolling, which together help attain the required impact resilience characteristics, or, in other words, ensure resistance to low temperatures. This is a real breakthrough in production of rails which opens up unprecedented opportunities both in the domestic market and abroad.'
The VNIIZhT railway research institute is developing technical specifications for welding the rail.