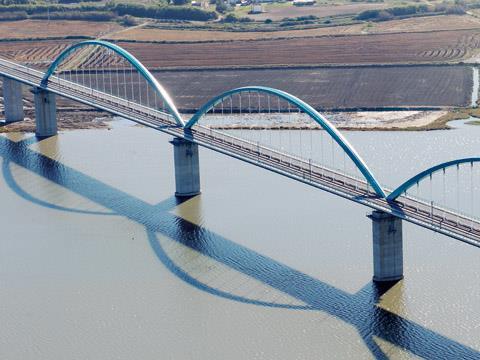 PORTUGAL: The Ministry of Economy & Employment announced on March 21 that the country's high speed programme had been 'definitively abandoned'.
This followed a ruling by the Court of Auditors that the concession awarded to the ELOS consortium to build the eastern section of the Lisboa - Madrid route between Poceirão and Caia should be rescinded.
According to the ministry, the court had found the contract to contain 'illegal clauses', citing 'irregularities' in both the concession and the process by which it had been awarded by the previous administration. From the government's perspective, the ruling puts an end to the controversy over high speed in Portugal, and it would examine the judgement in detail to determine the legal and financial consequences in terms of 'defending the public interest and that of Portuguese taxpayers'.
While abandoning the high speed project, the government said that its priority is to concentrate on developing 1 435 mm gauge freight routes from the ports of Sines and Aveiro to the rest of Europe 'to improve the competitiveness of Portuguese exports'. Developing these freight projects would involve working with the Spanish and French governments as well as European institutions, said the ministry.