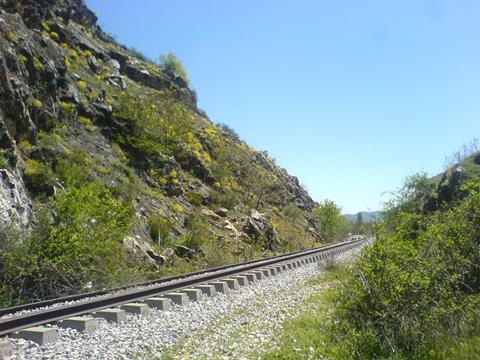 MACEDONIA: German engineering company Wiebe has awarded MerMec a contract to design, supply and commission signalling and telecoms for the rehabilitation of the 32 km Kumanovo – Beljakovtse line.
The contract announced on April 24 includes the supply of electronic interlockings, centralised train control and ETCS Level 1 trackside equipment, as well as hotbox detectors and a telecoms network.
The line to Beljakovce opened in 1956 as the first phase of a planned international route to Bulgaria. However, construction of the next 34 km to Kriva Palanka was suspended owning to a lack of money with works one-third complete, and the 23 km to the Bulgarian border and railhead at Gyueshevo still unstarted.
Services on the initial section were suspended in 1994, but in December 2013 MZ Infra awarded Wiebe a €39·8m contract to rehabilitate the route, financed using a €46·4m EBRD loan, and work began in May 2014.
Construction of the long-planned link to Bulgaria is envisaged as part of Pan-European Corridor VIII from the Adriatic to the Black Sea.