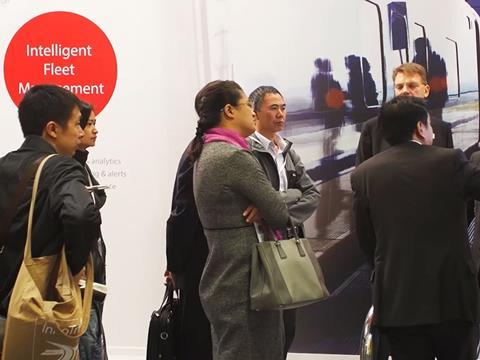 NOMAD TECHCH: The Nomad Tech joint venture of Nomad Digital and EMEF will also be showcasing their portfolio of services at InnoTrans 2016, including the NT Eco energy saving and management techniques which Portuguese national operator CP has used to achieve energy savings of 9·3%.
The NT Maintain system merges remote condition monitoring, reliability-centred maintenance methods and in-depth industry knowledge to support operators in improving the cost and quality of asset maintenance. NT Power traction converter refurbishment can bring significant economic, environmental and technical improvements, with a 12·5% energy saving achieved by installing an IGBT unit to replace a GTO drive during in-service trials.
Nomad Tech will also be introducing its MB1000 remote online condition monitoring technology designed for real-time recording, monitoring and processing of rolling stock operational data.