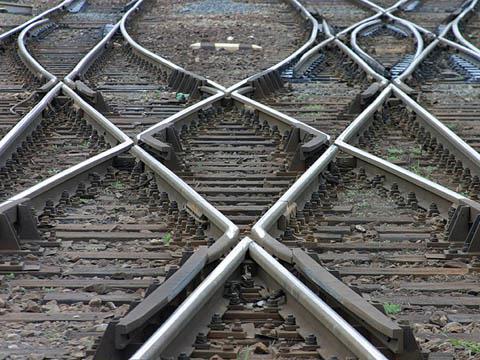 SPAIN: Development Minister José Blanco officially opened the 149 km high speed line between Ourense and A Coruña on December 10, built at a cost of €3·3bn.
The route includes 87·1 km of new construction between Ourense and Santiago de Compostela, built at a cost of €2·55bn. More than 57% of the line is in tunnel or on viaduct, and it shortens the distance by rail between the two cities by 39 km.
Between Santiago and A Coruña the existing route has been upgraded, including sections of new alignment which have shortened the distance by 13 km, as well as double-tracking and electrification. A consortium led by Thales has supplied ETCS Level 1 and 2 equipment and telecoms.
While designed for operation at up to 350 km/h on 1435 mm gauge, the Ourense – A Coruña route has opened as 1668 mm gauge, avoiding the cost of gauge-changing equipment or installing dual-gauge track between Santiago and A Coruña. Conversion to 1435 mm is expected when the high speed line between Ourense and Madrid is completed towards the end of 2015.
In the meantime, the new route has reduced the fastest journey time between Madrid and A Coruña from 7 h 38 min to 6 h 40 min, and a further 30 min should be cut from timings when RENFE introduces Class 730 gauge-changing electro-diesel trainsets to the route in the second quarter of 2012. Avant services operated with Class 121 trainsets have cut the Ourense – A Coruña journey time from 2 h 15 min to 1 h 8 min.