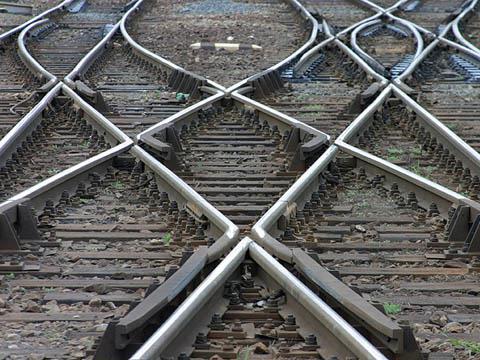 GERMANY: Initial inspections have found that damage to the rail network in the Rhein-Ruhr region caused by a major storm on June 9 is worse than had been feared, Deutsche Bahn announced on June 11, and it is not clear when it will be possible for services to return to normal.
Inspections have had to be carried out partly using police helicopters, as rail and road links remain impassable. Overhead wires were brought down by the storm and trees blocked the lines, while stations in Düsseldorf and Essen were cut-off from the wider network and 16 trains were left stranded on running lines.
'The devastation in parts of the Rhein-Ruhr region is even worse than from the [2007] storm Kyrill', said Reiner Latsch of DB in Nordrhein-Westfalen. 'Given this unusual situation, it is extremely difficult to give reliable forecasts and travel information.'
Dealing with the impact of extreme weather was one of the topics covered in Railway Gazette TV's 'Maintaining a Resilient Railway' debate, which is now available to watch on demand.