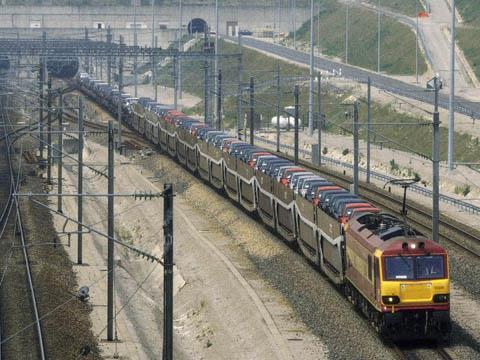 UK: Legal requirements designed to promote common safety and technical principles across all European Union railways will need to be met by UK companies and suppliers whether or not a deal covering the UK's expected departure from the EU is agreed, the Rail Safety & Standards Board said on October 4.
Requirements in EU law, such as in Technical Specifications for Interoperability, are still likely to apply during a transition period should a deal be reached. Under a no-deal Brexit scenario, TSIs would be adapted to work in the UK as domestic legislation, published as National Technical Specification Notices by the Secretary of State for Transport.
RSSB said infrastructure managers, passenger and freight operating companies, rolling stock leasers and suppliers should plan to continue to use relevant cross-industry standards, including Railway Group Standards, Rail Industry Standards and the Rule Book.
'We have been working very closely with the Department for Transport over the past year to ensure that requirements derived from the EU framework are legally fit for purpose for application in the UK, with workable solutions in place, even in a potential no deal scenario', said RSSB Director of Standards Tom Lee on October 4. 'We want to ensure that day one post-Brexit, the UK standards framework is suitably aligned to the EU for immediate continuity and is legally robust, whilst providing for possible future divergence, if beneficial.'
RSSB said it anticipates that a 'pragmatic solution' will be proposed for recognising certification in the EU, particularly where UK and EU standards remain aligned; however the EU has so far stated that this would not be reciprocal.
RSSB points out that the long-term trend is towards increased standardisation of products and services, and requirements for railways are generally set at a European and increasingly global level, which is unlikely to be changed by Brexit.