InnoTrans is the largest railway industry exhibition in the world, held every two years.
Railway Gazette is the only official international media partner for InnoTrans. For the latest InnoTrans 2024 trade fair news and pictures, follow @railwaygazette on Twitter, like the Railway Gazette Facebook page and join Railway Gazette's dedicated InnoTrans news groups on Facebook and LinkedIn.
When is the next InnoTrans trade fair?
The next InnoTrans event will take place from September 24 to 27 2024.
Where is InnoTrans held?
InnoTrans takes place at the Messe Berlin exhibition grounds in Berlin, Germany.
To discuss advertising and sponsorship opportunities, contact sales@railwaygazette.com
Innotrans News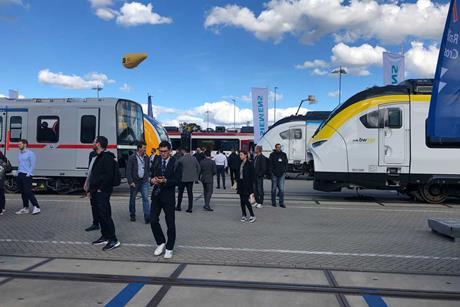 The global rail sector gathered in Berlin in September for InnoTrans for the first time in four years, in what the organisers termed 'a spirit of optimism'. Our Executive Editor Nick Kingsley reflects on the week and the mood among the supply chain as the industry grapples with an era of macro-level instability.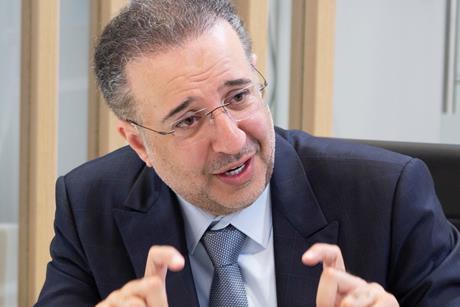 Dr Bashar bin Khalid Al Malik, CEO of Saudi Arabia Railways speaks exclusively to Railway Gazette International about plans to expand the network, develop a regional supply sector and prepare for privatisation as part of the national Vision 2030 strategy.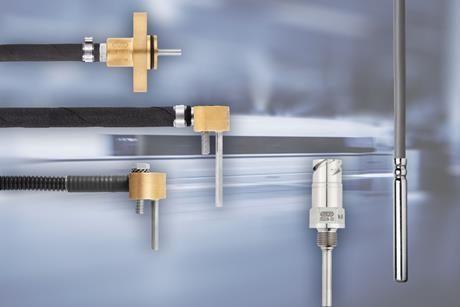 INNOTRANS: Fulda-based Jumo used September's InnoTrans exhibition to highlight its range of air-conditioning sensors, probes and thermostats. These are designed to mitigate the effects of increasingly extreme weather in passenger vehicles.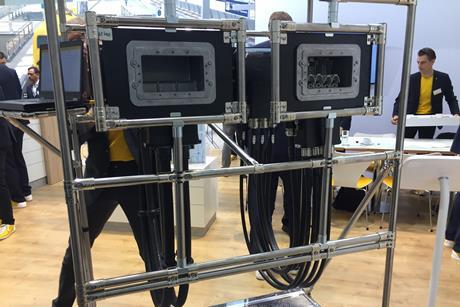 INNOTRANS: 'We are seeing a greater focus on energy efficiency and digitalisation', reported Ralf Klein, Managing Director of Harting Technology Group, talking to Railway Gazette International in Berlin.