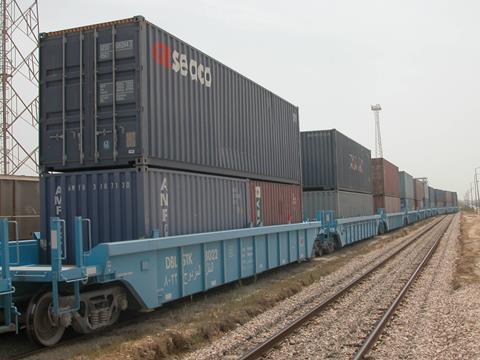 SAUDI ARABIA: The Public Investment Fund's railway development body Saudi Railway Co has invited applications to prequalify for the construction supervision consultancy contract for the Saudi Landbridge project. Applications are to be submitted by July 22.
The Landbridge would involve the construction of around 1 200 km of railway linking the port of Jeddah to Riyadh, where it would connect with the existing Saudi Railways Organization line to Dammam on the Gulf coast to provide a through route across the country.
SAR and its project management consultants Fluor Corp and Parsons Brinckerhoff are currently developing the contracting strategy and work package structure for the Landbridge project, which is expected to take 84 months from the start of the contract period to the end of the 12-month defects liability period.
The construction supervision consultant would be responsible for verifying contractors' contractual, safety and quality compliance, as well as quality surveying to verify applications for payment.
SAR expects to appoint an operating partner for its North–South railway shortly, following the evaluation of bids from international consortia. Rather than outsource operations through the award of a long-term operating concession for the network, where commercial operations are already underway on the first phase, SAR is seeking to appoint a partner to assist with the development of domestic rail industry skills and provide SAR with the capability of running the network after around five years.