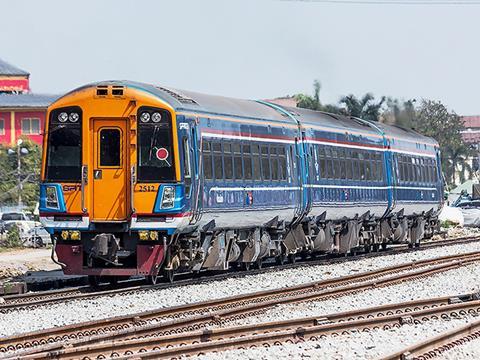 THAILAND: An operating model for the planned 872 route-km standard gauge north-south corridor was agreed at a meeting of Chinese and Thai officials in Bangkok on March 12.
The first of four civil works packages worth a total of 328bn baht (US$10bn) would be implemented from September with a view to the project being completed by March 2018. The four packages cover sections from Kaeng Khoi to Bangkok (133 km), Kaeng Khoi to Map Ta Phut near Rayong (246 km), Kaeng Khoi to Nakhon Ratchasima (138 km) and Nakhon Ratchasima to the border town of Nong Khai (355 km).
Under the latest accord, China would run the new railway unilaterally for the first three years of operation. A Thai-led joint venture would then assume responsibility during a three-year transitional period; Thai national railway SRT would hold a 30% stake, private investors from Thailand a further 30%, and Chinese agencies the remainder. One potential stumbling block could be the rates of interest offered by China for loans to fund civil works. The financing arrangements are to be finalised at a summit in Kunming in May.
According to the preliminary details, Thailand will be responsible for the civil works, and Chinese companies for tunnel construction, track and signalling installation and supply of the rolling stock. The railway is intended for mixed-traffic operation, and maximum operating speed would be 180 km/h.
A full description of planned railway investment in Thailand will appear in the April 2015 issue of Railway Gazette International.