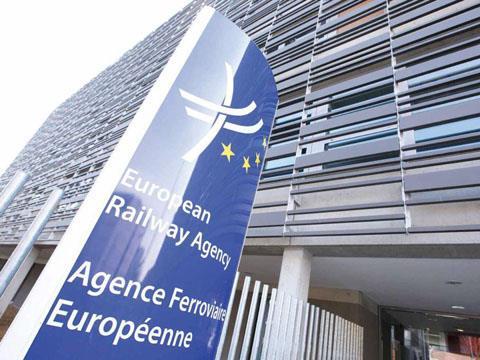 EUROPE: 'In view of the considerable uncertainties' surrounding the withdrawal of the UK from the European Union, the European Commission's Directorate-General for Mobility & Transport issued a 'Notice to Stakeholders' on February 27. This is intended to inform operators, suppliers and other bodies of the 'legal repercussions which need to be considered when the United Kingdom becomes a third country'.
Unless the date is changed under a ratified withdrawal agreement, or there is some form of transitional arrangement, all EU primary and secondary legislation would cease to apply in the UK with effect from March 30 2019. DG Move points out that this would have a number of consequences for the rail sector.
Any train operator licences and safety certificates issued by the UK for use across the Single European Railway Area would no longer be valid on the railways in the remaining member states. Any company wishing to continue operating in the EU-27 would have to apply for a new licence from another member state. In the same way, each UK-certified Entity in Charge of Maintenance for freight wagons 'wishing to continue their professional activities in the EU' would have to apply for a new certificate.
For suppliers, the biggest issue concerns the placing on the market of TSI-compliant products covered by the Interoperability Directive, and the related conformity assessment procedures by a Notified or Designated Body.
According to DG Move, any products placed on the market after the withdrawal date will need to be certified by a recognised body within the EU-27. Products or subsystems certified by a UK-based NoBo or DeBo which have been authorised before withdrawal can still be used as long as their certification remains valid. Authorisations for the placing in service of vehicles will also remain valid after withdrawal, even if these are based on certificates of conformity issued in the UK. However, future authorisations would have to be based on certificates from NoBos and DeBos based in the EU-27 countries.
As of the withdrawal date, the admission to the European rail network of vehicles and materials authorised in the UK and vice versa would be governed by the COTIF legislative framework on international carriage by rail.
The licensing and certification of train drivers under Directive 2007/59 will also be affected. At present licences are issued by a 'competent authority' in each member state while certificates for driving specified vehicle types and on specific routes are issued by the relevant train operators and infrastructure managers. As of the withdrawal date, licences and certificates issued in the UK will no longer be valid in the EU-27. DG Move recommends that train operators and infrastructure managers should inform any affected drivers of the need to obtain new documents.