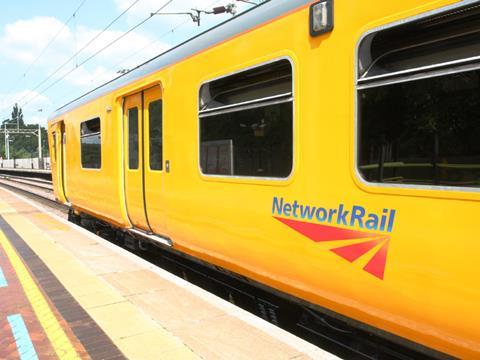 UK: The first phase of a restructuring of infrastructure manager Network Rail into 14 routes reporting to five regions was implemented on June 24.
This is intended to devolve responsibility and decision-making to smaller organisations which are closer to customers, and to give local managers the ability to tackle performance issues.
In the first phase, five geographical regions have been formed, each headed by a managing director:
Eastern;
North West & Central;
Scotland;
Southern;
Wales & Western.
The regions will take over a range of head office responsibilities, and are intended to be large enough to support the operator-facing routes while reducing bureaucracy.
The second phase of the change is to be implemented later this summer, when the total number of geographical routes within the regions will be increased.
There are currently nine routes: eight are the geographical, plus the national Freight & National Passenger Operations route. The new geographical routes by region will be:
Eastern: East Coast, North East, East Midlands, Anglia
North West & Central: North West, Central, West Coast Mainline South;
Scotland: Scotland;
Southern: Kent, Sussex, Wessex, Network Rail High Speed;
Wales & Western: Wales, Western.
The West Coast Mainline South route is an addition since the plans were first announced, and covers the section of the West Coast Main Line between Crewe and London Euston.
The third phase of restructuring will see further changes to devolve more powers from the centre of the organisation.
Responding to the formation of the regions, Darren Caplan, Chief Executive of the Railway Industry Association, said it was 'crucial' that suppliers know what projects are coming to market, have a smooth workload rather than 'boom and bust' cycles, and that Network Rail has a 'clear and accessible' structure that allows for collaboration.
'We hope that the changes announced today will help make Network Rail even more outward looking, create a business-focused organisation which treats rail suppliers as key partners in infrastructure delivery whilst also ensuring consistency in approach between the central team and the devolved regions', Caplan said.