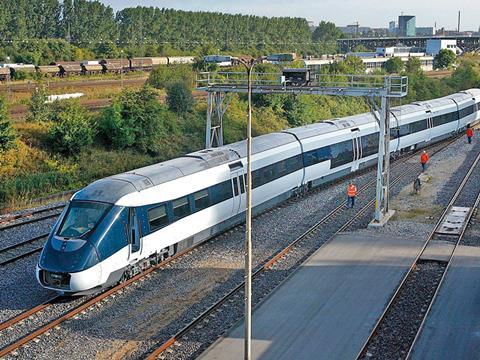 DENMARK: National railway DSB is not being over-compensated for services operated under public service contracts which the government awarded without tendering, the European Commission announced on February 24.
The Commission launched an inquiry into DSB's 2000-04 and 2005-14 contracts in response to complaints from Gråhundbus and Dansk Kollektiv Trafik. This looked at the allocation of surplus profits, compensation for the late delivery of new rolling stock and 'various issues' relating to passengers services on the route from København to Ystad in Sweden.
The investigation found that government payments were limited to what was necessary to cover costs, with surpluses deducted. However, the Commission has asked the Danish government to introduce a 'reasonable' maximum profit level to guard against future over-compensation.
Payments from AnsaldoBreda in compensation for the late delivery of IC4 trainsets should be repaid to the government, said the Commission. However, DSB said agreement had already been reached to use the money for rail improvements, and as a result nothing would need to be paid back to the government.
The European Commission has announced an investigation into whether a €166m Slovak government loan to ZSSK Cargo constitutes illegal state aid giving the company an advantage over competitors.