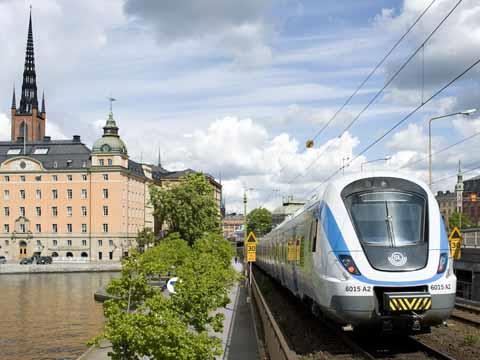 SWEDEN: Upplands Lokaltrafik has awarded DSB Uppland a 10½ year contract to operate Upptåget local passenger services from June 12 2011. The new operator is a subsidiary of Danish national passenger operator DSB's Swedish business DSB Svergie.
The contract announced on October 21 covers the 157 km route north from Upplands Väsby via Arlanda to Uppsala and Gävle, though this will be cut-back 45 km to Uppsala in 2013. Incumbent SJ operated 3·1 million train-km on the route in 2009 and carried 4 million passengers, but chose not to bid for the new contract. DSB will be paid SKr517·2m over the contract period, plus a variable fee based sales, with the transport authority providing the rolling stock.
DSB Sverige beat competition from Deutsche Bahn, Veolia and Swedish firm Tågkompaniet for the contract. 'DSB won the tender because we offered the most advantageous price and benefit from synergies with DSB's ongoing activities', said CEO Søren Eriksen.
It is DSB's fifth Swedish contract, and means that its operations in the country will cover 2 500 route-km, more than the network of Danish national infrastructure manager Banedanmark.