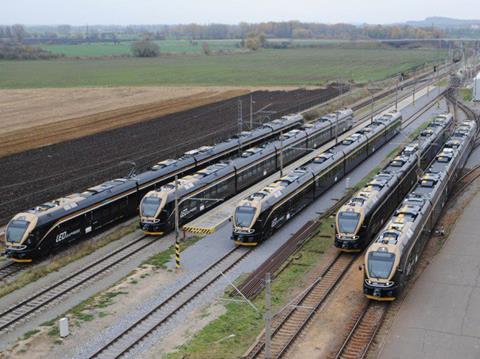 SLOVAKIA: Following the failure of its plans to enter the Polish market, Czech open access passenger operator LEO Express has announced its intention to extend its Praha - Ostrava - Bohumín - Karviná/Staré Město u Uherského Hradiště trains to Košice in eastern Slovakia from the 2014-15 timetable.
LEO Express has applied for train paths to operate two daily return trips, taking 7 h 21 min for the 705 km journey. It has yet to decide whether to operate the trains itself or through a collaboration with national operator ZSSK.
The company is also contemplating other projects, including increasing its Praha - Staré Město u Uherského Hradiště services and launching a Praha - Ústí nad Labem route.