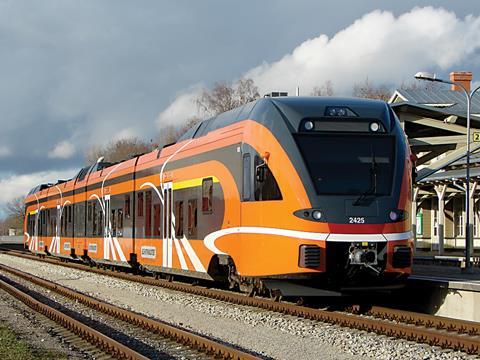 ESTONIA: Passenger operator Elron has completed its fleet renewal programme with the delivery of the last of 38 Stadler Flirt multiple-units.
In August 2010 Elron, then known as Elektriraudtee, ordered 12 three-car and six four-car EMUs and 20 DMUs incorporating supercapacitor energy storage to boost acceleration, the first diesel version of the Flirt family.
Stadler says that the units' lower weight and thus track access charges and improved energy efficiency compared to the previous stock have allowed a 56% increase in services while keeping costs constant.
Ridership has increased by 60% on electrified lines and by 15% on the diesel routes.