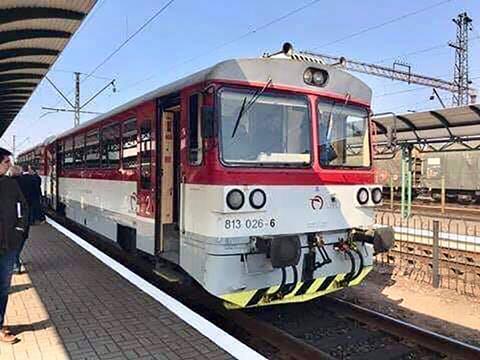 EUROPE: Slovakian national operator ZSSK and its Ukrainian counterpart UZ have agreed to launch a through passenger service on June 9 on the 146 km route between Košice and Mukachevo via the Čierna nad Tisou/Chop border crossing.
This follows a trial train which ran on April 2. Services are expected to leave Košice at 09.10 and 12.01 and Mukachevo at 13.54 and 17.20, with a journey time of around 4 h including the border formalities.
There will be connections at Košice with trains to and from Žilina, Bratislava and the Czech Republic, and at Mukachevo with trains to Lviv, Kyiv, Kharkiv and Odesa.
The services are to be operated using ZSSK Class 813/913 diesel multiple-units, using the 1 435 mm gauge track which has been renewed as far as Mukachevo. Reservations will be compulsory, with a one-way fare of €7·50, and €3·00 for a bicycle.
On June 9 ZSSK will also resume passenger operations on the 26 km Line 195 between Bánovce nad Ondavou and Veľké Kapušany, close to the Ukrainian border. There will be four return journeys on weekdays on the route, where passenger services ceased on December 9 2012.