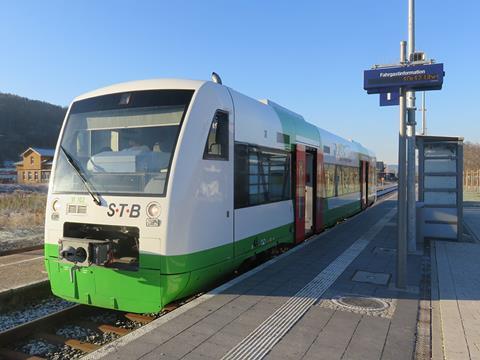 Germany: Transdev has been awarded a contract to manage ticket sales, including support for vending machines and supplying staff handsets, for Erfurter Bahn and Süd-Thüringen-Bahn for 11 years from December.
Bielefeld tram operator moBiel has started installing 100 Scheidt & Bachmann ticket vending machines which offer audio support for users with impaired vision.
India: Kolkata Metro Rail Corp has selected Zhuzhou CRRC Times Electric and Panasonic Manufacturing (Beijing) Co to supply platform screen doors for 12 stations on the east-west Line 2.
Peru: Spanish regional operator FGC and Ardanuy are to supervise infrastructure and rolling stock maintenance on Line 1 of the Lima Metro under a €2∙1m two-year contract.