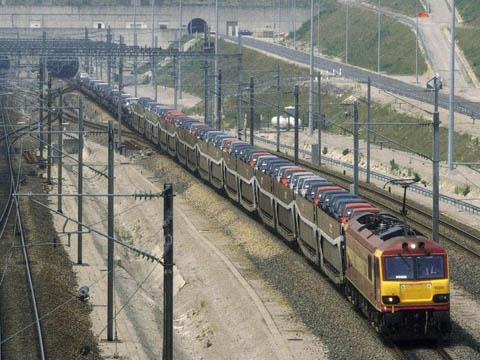 EUROPE: The UK's impending departure from the European Union must not undermine the ongoing development of the Single European Rail Area, Community of European Railway & Infrastructure Companies Executive Director Libor Lochman said on November 22.
Speaking at a hearing organised by the European Parliament Committee on Transport & Tourism on the impact of Brexit on land transport, Lochman said CER had five key priorities to mitigate potential risks. These are:
Guaranteeing access for UK operators to the EU market and for EU operators to the UK market on the basis of symmetrical conditions;
Free movement of workers between the UK and EU as far as possible, with secondments and cross-border deployment of staff being particularly important;
Harmonisation of technical rules and mutual recognition processes in the Single European Rail Area should continue on the path set by the Technical Pillar of the Fourth Railway Package, while taking into account the need for some flexibility in the application of its rules for non EU members;
A common travel area for passengers and seamless border procedures for rail freight travelling between the UK and Ireland;
Technical, legal and financial arrangements to allow UK operators, manufacturers and research institutions to contribute to EU innovation programmes.
'At this stage of the negotiations, it is difficult to assess what the impact of Brexit will be', said Lochman. 'If Brexit will mean an abrupt withdrawal from the European Union, with neither a post-Brexit agreement between the parties nor any other transitional arrangement in place, then I have no doubt that the impact on the rail sector will be challenging.
'If negotiating parties can find an agreement on these five priorities, we believe that railways in the EU and UK can run competitive cross border passenger and freight services and continue to contribute to the delivery of the Single European Rail area and all the benefits for customers that brings.'