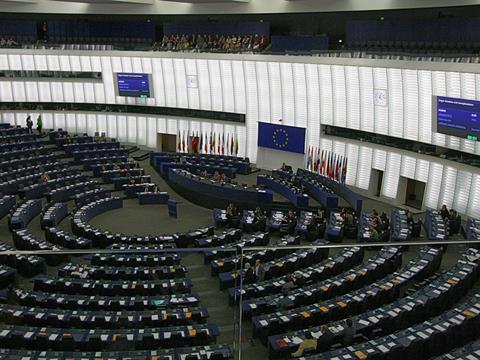 EUROPE: Voting in Strasbourg on June 9, the European Parliament endorsed by a large majority a resolution calling for 'urgent action' to strengthen the European railway supply sector in the face of growing international competition.
The 'resolution on the competitiveness of the European railway industry' (2015/2887) was promoted by Martina Werner MEP and adopted by the parliament's Industry Committee on April 7. Citing the European Commission's objectives for 'smart sustainable and inclusive growth' as well as the 2011 transport white paper encouraging modal shift to rail, it emphasises the 'strategic relevance' of an industry which employs around 400 000 people and currently has a 46% share of the world market.
According to the resolution, 'while the EU is largely open to competitors from third countries', some countries have 'barriers in place discriminating against the European railway supply industry'. It notes that key competitors 'are expanding aggressively to other world regions, often with strong political and financial support' from their home country, and calls for a level playing field 'to safeguard industrial jobs and know-how in Europe'.
The European Commission is asked to put in place a 'coherent' trade strategy and ensure that new trade agreements 'include specific provisions which significantly improve market access', particularly with respect to 'the problem of increased localisation requirements'.
The ITRE Committee wants to see more small companies involved in railway research and innovation, proposing a European-level forum to bring together established companies with new players whose innovative ideas have potential applications in the rail sector, 'especially in the field of digitisation'.
Identifying the need for 'the right skills' to future-proof the railway supply industry, the resolution also calls for a European training and education strategy, along with greater efforts to increase the visibility of the rail sector to young engineers.
European industry association UNIFE welcomed the 'well-timed resolution', with Director General, Philippe Citroën urging Industry Commissioner Bieńkowska to 'take note of the strong messages voiced by the MEPs', and calling on the Commission 'to put in place a structured industrial dialogue in the coming weeks'. German railway industry association VDB welcomed the vote as 'a clear political commitment to the railway industry', with its President Volker Schenk adding that 'the development and production of climate-friendly and digital mobility on the track is one of the industrial force fields of Europe'.