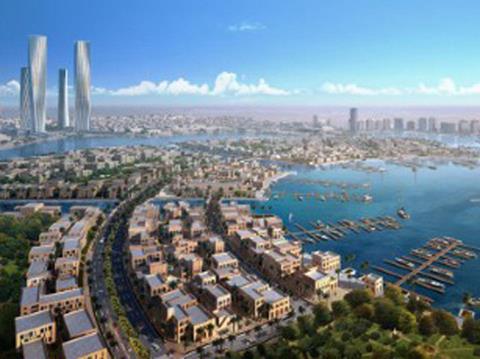 QATAR: In April invitations to tender will be issued for four tunnelling packages worth US$2bn to US$3bn each for the first sections of a planned 213 route-km metro in greater Doha.
These contracts launch a US$35bn programme to construct an integrated rail network across the Gulf state by the time it hosts the FIFA World Cup football tournament in 2022.
The Qatar Integrated Railway Project encompasses four metro lines, a tramway and a peoplemover serving two new cities, extensive commuter railways, a high speed line across the planned road-rail causeway to Bahrain, and a mixed-traffic link to neighbouring Saudi Arabia.
The initial tenders for the Doha metro cover two running tunnels and two underground stations at Musheireb and Education City. The ITT for railway systems will follow in mid-2012, with a view to fit-out being underway by 2016.
The tunnelling contracts are expected to be awarded in October, and the first TBM drive is planned to start in late 2013 or early 2014. These contracts form part of the 75·4 km Phase 1a, which would run mostly underground and serve 26 stations.
The government has confirmed its intention to bid for the 2020 Olympic games; Phase 1a would be completed ahead of this deadline, with the largely elevated and at-grade Phase 1b completing the initial metro network in time for the World Cup two years later.