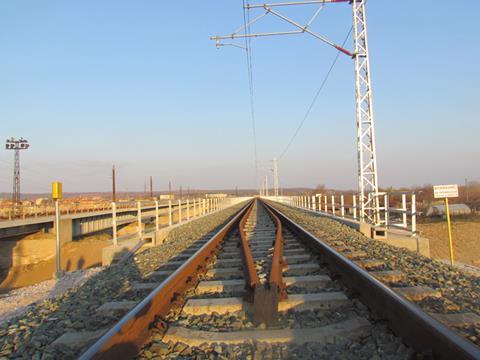 BULGARIA: Caretaker Prime Minister Marin Raykov and caretaker Minister of Transport Kristian Krastev inaugurated the upgraded 19 km section of Pan-European Corridor X between Svilengrad and the Turkish border on May 9.
The project undertaken by Czech firm OHL ZS under a €84m contract awarded by National Railway Infrastructure Co included construction of a new electrified alignment suitable for 160 km/h running and the construction of a 500 m long bridge over the River Maritsa.
Krastev said it was the first Bulgarian rail project to be completed using funding from the EU Operational Programme for Transport 2007-13, and its successful completion would help to make the case for applying for funding for the purchase of new trains under the next OP period.
BDZ began putting 30 sleeping cars supplied by Tüvasas into service on April 30.