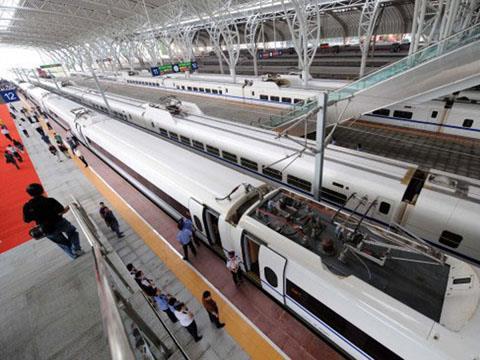 CHINA: High speed services between Shanghai Hongqiao and Nanjing were launched with a ceremony hosted by Governor of Jiangsu province Luo Zhijun on July 1.
The line is designed for running at up to 350 km/h, cutting the fastest journey time between the cities by around 80 min to 73 min, although the high speed stations are not located in the city centres and most services make multiple stops.
The 301 km line was given government approval in 2005 and civil works began in July 2008, requiring the construction of extensive viaducts across the soft alluvial soils of the Yangtze Delta region. There are 21 stations serving eight cities in this economically important region, and the line is expected to create a 'same city effect', boosting the economy across the enlarged 1 h travel zone. It will also release capacity for freight on the existing Shanghai - Nanjing line.
China now has 6 920 km of routes suitable for operation at 200 km/h and above, according to the Shanghai Railway Bureau, of which 1 995 km are suitable for 350 km/h.