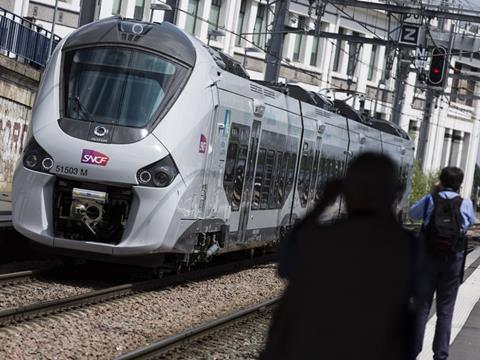 FRANCE: In preparation for the delivery later this month of the first of 10 Régiolis multiple-units to operate local TER services in the Lorraine region, Alstom officially opened an after-sales service centre within the SNCF rolling stock maintenance workshops in Metz on September 5. The event was attended by Patrick Hatzig, Vice-President of the Lorraine region, together with SNCF Regional Director Alain Autruffe and Alstom Transport France Managing Director Jérôme Wallut.
Alstom is delivering 10 four-car electro-diesel multiple-units, capable of taking traction current at both 25 kV AC and 1⋅5 kV DC, which are due to enter passenger service in 2014. The four personnel deployed by Alstom at Metz will initially train drivers on the new Régiolis type until it is authorised to enter service by safety regulator EPSF, and then provide maintenance services during the warranty period.
Maintenance will be supported by Alstom TrainTracer condition-monitoring software, as well as a dedicated spare parts store at Metz. This will be supplied by a central warehouse covering 700 m2 on the Alstom site in Reichshoffen, where 14 000 parts will be stocked for Régiolis fleets operating across France.