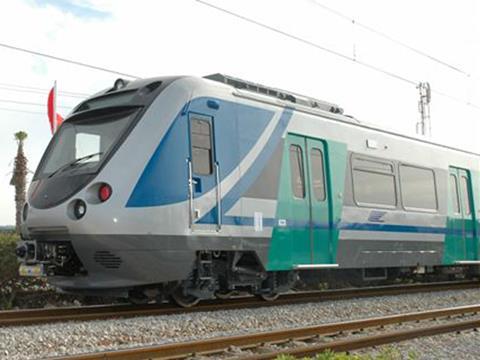 INNOTRANS: The range of group pavilions at InnoTrans is becoming increasingly international in character, with more than two-thirds of those at InnoTrans 2016 to represent exhibitors from outside Germany.
InnoTrans 2016 will feature national pavilions from Belgium and Tunisia for the first time, and there will also be pavilions for industry associations from China, Australia, Slovakia, Brazil, Taiwan, Japan, Poland, Denmark, Portugal, Sweden and the USA.
'The huge scale of InnoTrans offers our industry the chance to engage with many of the world's organisations in one location rather than attending multiple smaller trade shows', according to Peter Ironmonger from Australian pavilion organise Austrade.
Swedish rail industry group SWERIG has been exhibiting at InnoTrans for many years, with Jan-Olof Björklund saying the joint pavilion enables smaller exhibitors to generate synergies and attract more attention.
Railway Gazette is the official international media partner for InnoTrans 2016, which will be held at the Messe Berlin exhibition centre from September 20 to 23 2016.