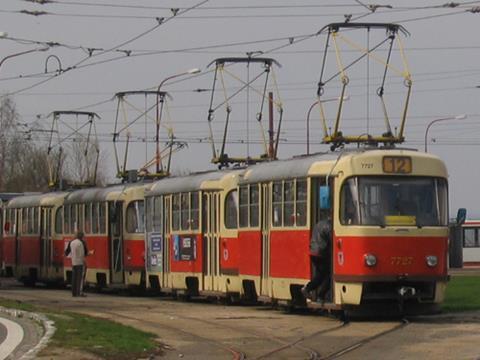 SLOVAKIA: The government has allocated €420m to the construction of the first phase of a segregated light rail line from Bratislava Hlavná station to Šafárikovo Námestie and Janíkov Dvor, along with modernisation of the existing tram route to Dúbravka, the purchase of new trams and trolleybuses, and the acquisition of suburban and regional rolling stock for Bratislava and Košice.
EU funds will meet 85% of the cost of these projects, which are planned for completion by 2015.
The €420m had previously been earmarked for a north-south rail link running through central Bratislava from Predmestie to Filiálka then through a 2·5 km tunnel under the River Danube to join the existing line at Petrzalka. The government had approved the project in February, but in October announced that it was being removed from Slovakia's 2007-13 Transport Operational Programme, with all work put on hold until at least 2014.
Slovakia had hoped that EU sources would meet most of the cost of the rail project, but an independent feasibility study carried out on behalf of the European Commission came out against the scheme for technical and financial reasons.